Infographic Embed Codes: Why They Are Important and a Way to Generate Them
Submitted by

tom

on Wed, 14/11/2012 - 07:19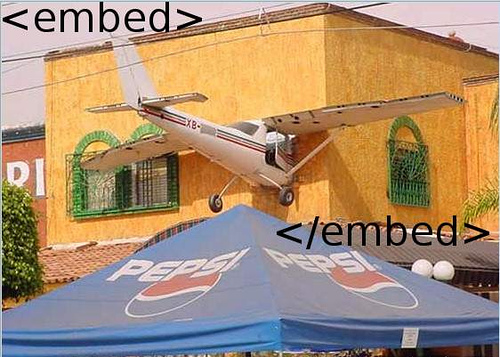 Image sourced from Liamngls on Flickr
Remember last article when I said Infographics are a great way to attract links if done properly? Well this article I am going to go through how to get more links and exposure to your infographic by using an embed code and also providing a powerful widget you can use to create your own embed codes. Next article I will be moving onto promoting infographics and after that publishing an infographic about infographics.

Embed codes allow others to publish your infographic on their website by providing the code necessary to do so (with proper attribution in the form of a link back to your website of course!) That means you are getting your infographic out there properly attributed to more potential viewers. I'm sure the vast majority of people reading this blog understand the importance of getting links pointing back to their websites, but I see infographics published all the time without embed codes and it is such a waste of potential exposure. Now you have no excuse!
Most infographic embed codes will embed the infographic, some text and a link or two but using the form below you can get more out of your embed code. When the embed code generated by the form below is posted on a website that allows use of javascript it will also embed another embed code, allowing your infographic to easily be reposted again!
Infographic Embed Code Generator
First link will be used as image link.
Note: Make sure to include the http:// in all links including the image location.
Infographics