How to Comply with the EU Cookie Law
Submitted by

tom

on Wed, 30/05/2012 - 04:55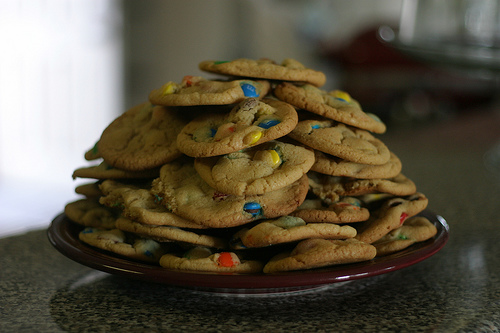 Image sourced from Dyanna Hyde on Flickr
As of last weekend, new legislation is in place to stop companies tracking user behaviour using cookies in the UK without getting consent from the user first. Although it does sound like the authorities will be lenient, and it looks like they will likely only take action if a complaint has been made, I thought I would write an article guiding you through a solution to the problem. First of all you will need to do a cookie audit to find out what cookies you are using, but that is beyond the scope of this article. In this article I will explain how to implement a solution in Drupal, Wordpress, Magento, Joomla and hand-coded websites relatively painlessly.
If you don't feel confident dealing with this yourself, need something more bespoke or simply don't have time then we can help! We can deal with all issues relating to cookie compliance from the audit to the solution. Enquire today to see how we can help you solve this problem.
Installation With No CMS
You will need at least Jquery version 1.4.4. You can get a copy of JQuery here.
Download the cookie control JS file and put it with the rest of your javascript code.
Configure cookie control (see below).
import the cookie control JS file and add the configuration code to all neccesary HTML documents.
Drupal Installation
Magento Installation
The cookie control extension for Magento can be easily installed by Magento Connect. Simply follow this link, get the extension key and install via the Magento Connect Manager.
Wordpress Installation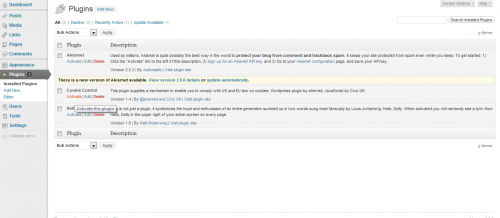 Download the cookie control plugin for Wordpress. 
Move the plugin to the /wp-content/plugins directory.
Enable the plugin inside the Wordpress admin interface.
Joomla Installation
Download the cookie control JS file to somewhere that is accessible and update the path to it in your templates index file, for example in ja_purity, that you would update templates/ja_purity/index.php.
Configuring the plugin
If you are using Drupal, Wordpress or Magento you can configure cookie control from the admin interface. If you are using Joomla or a hand coded website you need to check out the article I wrote on Configuring Cookie Control or alternatively you could just let us deal with the whole thing for you. If that's what you want, enquire now.
Development